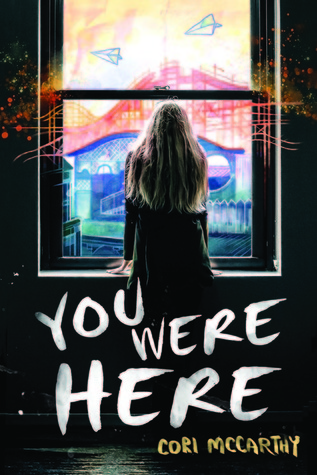 I'm having a hard time coming up with what to say about this book. It's that intense and that good. The hard core emotion of grief and each characters' reaction to their grief drive this story from beginning to end.
On the anniversary of her daredevil brother's death, Jaycee attempts to break into Jake's favorite hideout—the petrifying ruins of an insane asylum. Joined by four classmates, each with their own brand of dysfunction, Jaycee discovers a map detailing her brother's exploration and the unfinished dares he left behind.

As a tribute to Jake, Jaycee vows to complete the dares, no matter how terrifying or dangerous. What she doesn't bargain on is her eccentric band of friends who challenge her to do the unthinkable: reveal the parts of herself that she buried with her brother.
(less)
This story is told from five different point of views: Jaycee, Mik, Zach, Natalie, and Bishop. Ms. McCarthy wrote amazing, intense characters. I could imaging that each one of them alive somewhere in the world going on these incredible trips to these abandon places.
My favorite characters are Jaycee and Mik. I relate to Jaycee's blunt and honest need for the truth. I also relate Mik's select muteness, his shyness. Plus this guy of very few words has the best point of view in the whole novel. It's in graphic novel style. It's a wonderful surprise to turn the page and see the black and white drawings. I also like Bishop's drawings as his point of view. Jaycee, being the main character and the one with the strongest grief is written in first person. Natalie and Zach, who are boyfriend and girlfriend was written in third person. (Bishop is Zach's best friend)
Sourcebooks Fire approved a digital copy of this book for me to review through NetGalley.